Artistic education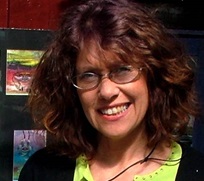 Originally trained in advertising drawing and occupational therapist .
Attended a number of courses and studies at:
2013 Jean – Maxime Relanges , school Moulin de Perrot , painting workshop
2013 Peter Esdaile , controlled coincidence principle
2010/2011 Jan Ove Tuv, portrait, act
2011 Kristin Børresen, watercolor, mixed techniques
2009 Peter Esdale, acrylic
2009/2010/2012/2013 Jon Olav Helle, portrait, act
2009 Thor Olav Lunde, oil
2008/2009 Hilde Brunvoll, still life, plain air
2007/2010 Lars Holm, watercolor
2005/2006/2010 Arne Paus, acrylic, oil
One year with graphic artist Einar Aarø
Techniques that I work with : I work mainly in acrylics, as it works best when I paint outdoors. I also experiment with both oils and watercolors.
Memberships
NFUK – Norwegian Association of Independent Artists
Osloart.com
Paint Club Molde
Molde Art and Creative Studio
Solo exhibitions
ANNO 2005 Gallery, Nærsnes, Drammen
2011 -2004 Gallery at Bryggen, Bjørnsund
Group exhibitions
2013 Palm Art Award , nominated and juried exhibition, web based
2013 Surnadal Art Association , Nordmørskafeen exhibition ( Pruning Fall ), juried
2013 Gallery Bryggen Bjørnsund, joint exhibition with Allison Håseth
2012/2013 Paint Club Molde joint exhibitions in the old library in Molde.
2012 NFUKs Country Exhibit GALLERY annexes , the Old Gym . Stavern , juried
2011 NFUKs Country Exhibition in the Town Hall Gallery in Oslo City Hall , juried
2011 Surnadal and Kristiansund Nordmørskafeen, Art Society exhibition , juried .
2010 Country exhibition » This year's selected » 2010, Art Factory Heggedal, juried
2009 Molde Art and Kreaktivitets Studio 2 joint exhibitions.
2011 -2005 Molde Art Society, Male club Autumn Exhibition, annually
2011 -2006 Jazz Exhibition, Male club Molde Art Association, each year
2008 Molde Art Society, Anniversary Exhibition, Male club Molde Art Association
2006 Galleri Maerz . Molde, Romsdal exhibition, juried
Awards
2013 Palm Art Award, Certificate of Excellence In recognition and appreciation of the outstanding originality and quality of art here
2010 Picture of the month in the palette club in March
2010 Audience Award at the juried countries exhibit «This year's selected » 2010 organized by nfuk
Purchased by
Besides individuals, several public buildings and institutions;
National Oilwell Varco, Norsk fiskerinæring AS, Fræna Kommune, Røbekk  Sykehjem, Skåla Omsorgssenter,
Lundhaugen Omsorgssenter, Gjemnes Kommune, Interaktiv Barnevern, Møre og Romsdals Fylkesbåter, Aker Aukra, Nordvestnett, Etterretningstjenesten Oslo, Vestnes Fjordhotell, Helse Møre og Romsdal and more.
Misc. commissions from foundations and associations